Professional Washroom Leakage Repair Services in Kuala Lumpur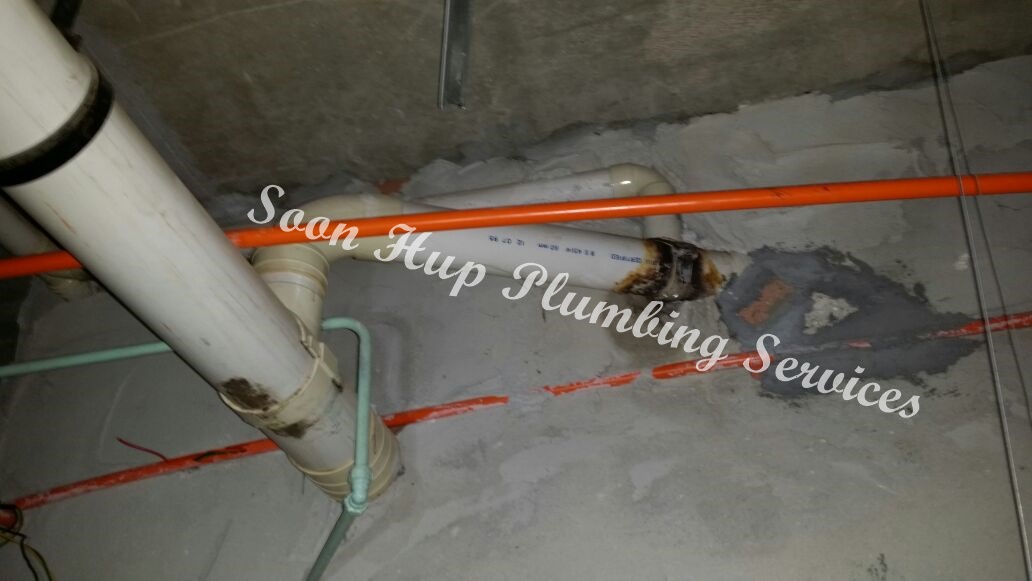 Dealing with a water leak problem or toilet seepage problem is definitely a messy and stressful experience. It is very important to be able to find the right professional to perform the leaks repair job. Getting the right professional team to carefully and rightly evaluate your water leakage problem is the first step to getting the water leaks repair done properly. With the right valuation of your bathroom leakage problem, the best solution can then be found to fix the leaks problem. Therefore it is important for you to find the right professional repair company for the repair works.
At our Water Leakage Repair Specialist and waterproofing consultant Malaysia, you can be assured that your water leakage problem will be solved. We have highly trained and qualified waterproofing repairers who are able to assess your water leakage problems, finding out the source of leakage and thus presenting you with a solution that will solve your bathroom or toilet water leakage problems.
Upon receiving your call, our water leaks repair team will immediately schedule an appointment with you to listen to your water leakage problem and to visit your property to assess the situation. After performing a thorough check and inspection, we will then present you with a detailed assessment of the check and explaining to you what or where the water leakage problem lies and offering you the best repair methods and solution to rectify the water leakage problem.
Our plumber or technicians are always equipped to carry out minor water leakage repairs. Thus if there is a solution available on the spot during the site investigation, our professional plumbing technician can immediately solve your water leakage problem on the spot, with your consent. When presenting our solution for your water leakage problems, our plumbing technician will always bear in mind to offer you the least invasive solution. Whenever possible, we will avoid hacking your walls, tiles, accessories and sanitary products.
Our repair consultants in our Water bathroom leakage toilet leaks repair specialist will then give you a competitive water leakage repair quotation for the job that needs to be done to solve your water leakage woes. We will also provide an estimated time for completion of the leaks repair works. This will help you adjust or allocate and schedule your time-table for the leaks repair works. We will also finish the leaks repair works within the estimated time and not take up any of your precious time. IF you are agreeable to the methods of repair and solution and repair pricing offered, we will then proceed to work on rectifying your water leakage problemsat your property.
Water Bathroom Leakage Toilet Leaks Repair Specialist in Malaysia
We will also provide warranty on our waterproofing materials and products and the installation or repair works. Our leaks repair team is just a phone call away. You can be sure that we will respond to your calls within 24 hours. We will only use the best and high quality waterproofing products. You will definitely be satisfied with our repair workmanship, quality of our waterproofing product and the good services that our plumbing technician offers. With our Water Leakage Repair Specialist and Waterproofing Contractor Malaysia, you no longer need to worry about your water leakage woes. Your water leakage solution is just a phone call away.